HOTEL SORELLA CONFERENCE CENTRE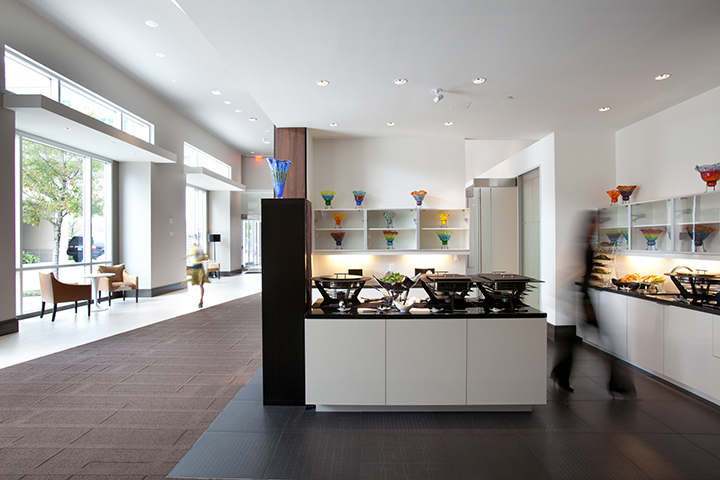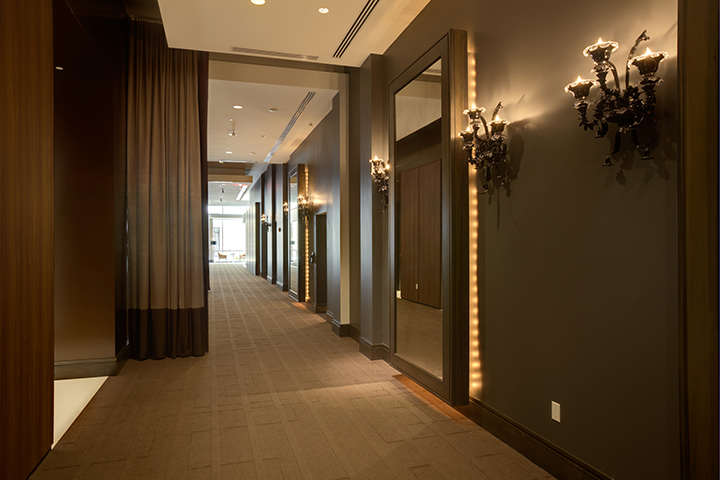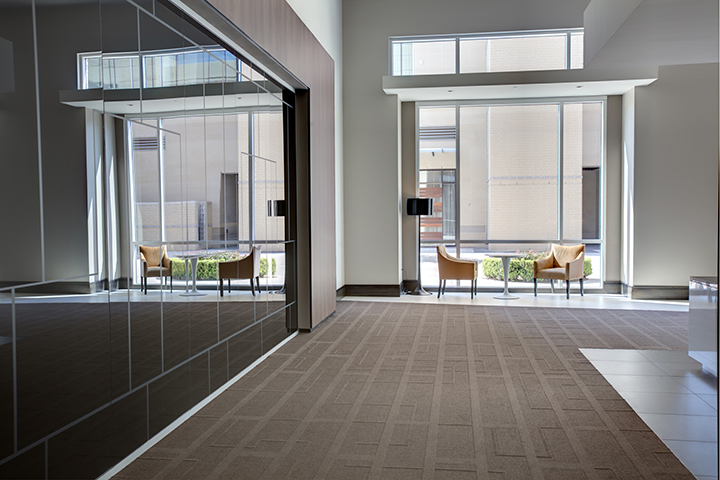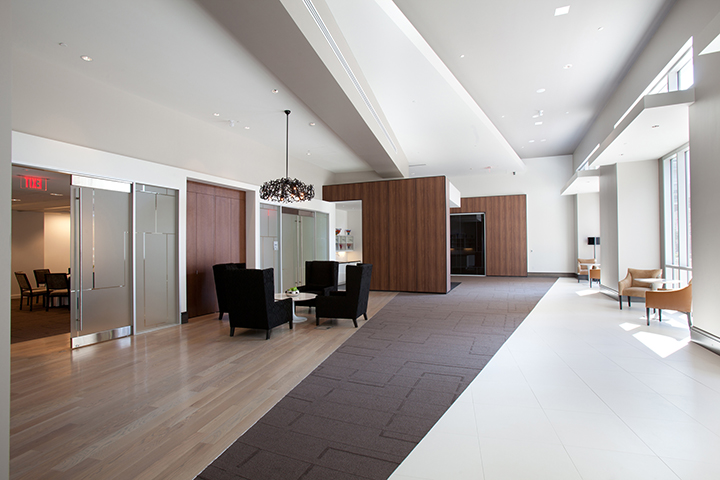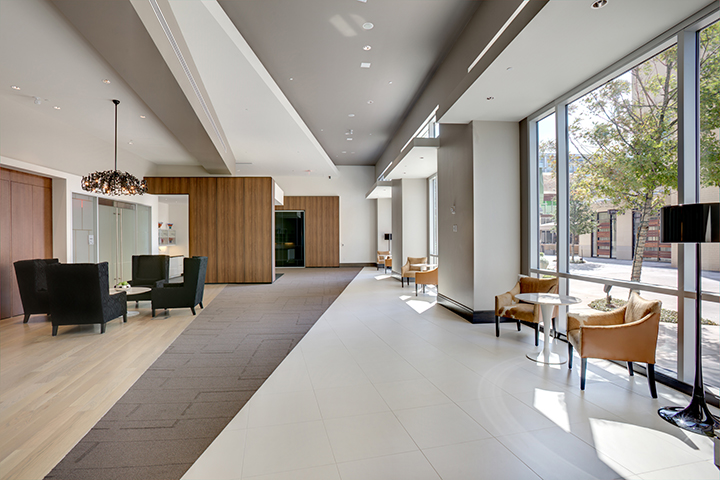 The Sorella Meeting & Events Centre is located in the highly successful mixed use development, City Centre, in Houston. Developed by Midway, The Valencia Hotel Group created the Hotel Sorella as one of the key central amenities for the development containing over a hundred hotel rooms, five restaurants and multiple bars. Missing from their original concept however was a conference center and ballroom space. Midway and Valencia Hotel Group contacted us after we had completed another conference center for Norris Conference Center in the City Centre development, to design their Meeting & Event Centre for Hotel Sorella.
Our proposal recommended capitalizing of the very cosmopolitan dynamic and mix of business professionals and businesses located in the City Centre and the Houston "Energy Corridor" and the upscale, trend-setting retail and restaurant scene that had begun to dominate the development. We decided to invert the color palette of the hotel and play off the odd shape of the floor area as a way to create a vibrant, inviting space for conferences and events. Minimalist detailing and multiple textures contrasted with hand-blown black crystal Moreno chandeliers, created an eclectic space that plays on multiple sensibilities and aesthetic tastes simultaneously. The space is designed to draw patrons down a glass-lined pre-function promenade that provides a type of voyeuristic opportunity for people to see and be seen. This occurs both from an scenario along the street scape where people can see both into and out of the Centre and within the interior where one side of the promenade is lined in highly reflective black, back-painted glass providing the patrons with the ability to see themselves and others within the promenade. This black glass wall is designed with an etched pattern specific for Hotel Sorella to visually reinforce the link between the Centre and the Hotel.
Included in the amenities are a large, pre-function promenade, open self-serve bar which provides a diversion from the transition from the lobby area to the actual function room corridor, a large dividable ballroom, two medium sized and dividable meeting rooms and an executive conference room. The entire facility is served by a full kitchen which is sized to accommodate the Sorella Meeting & Event Centre at maximum capacity. We are proud to be part of the success of this venue.