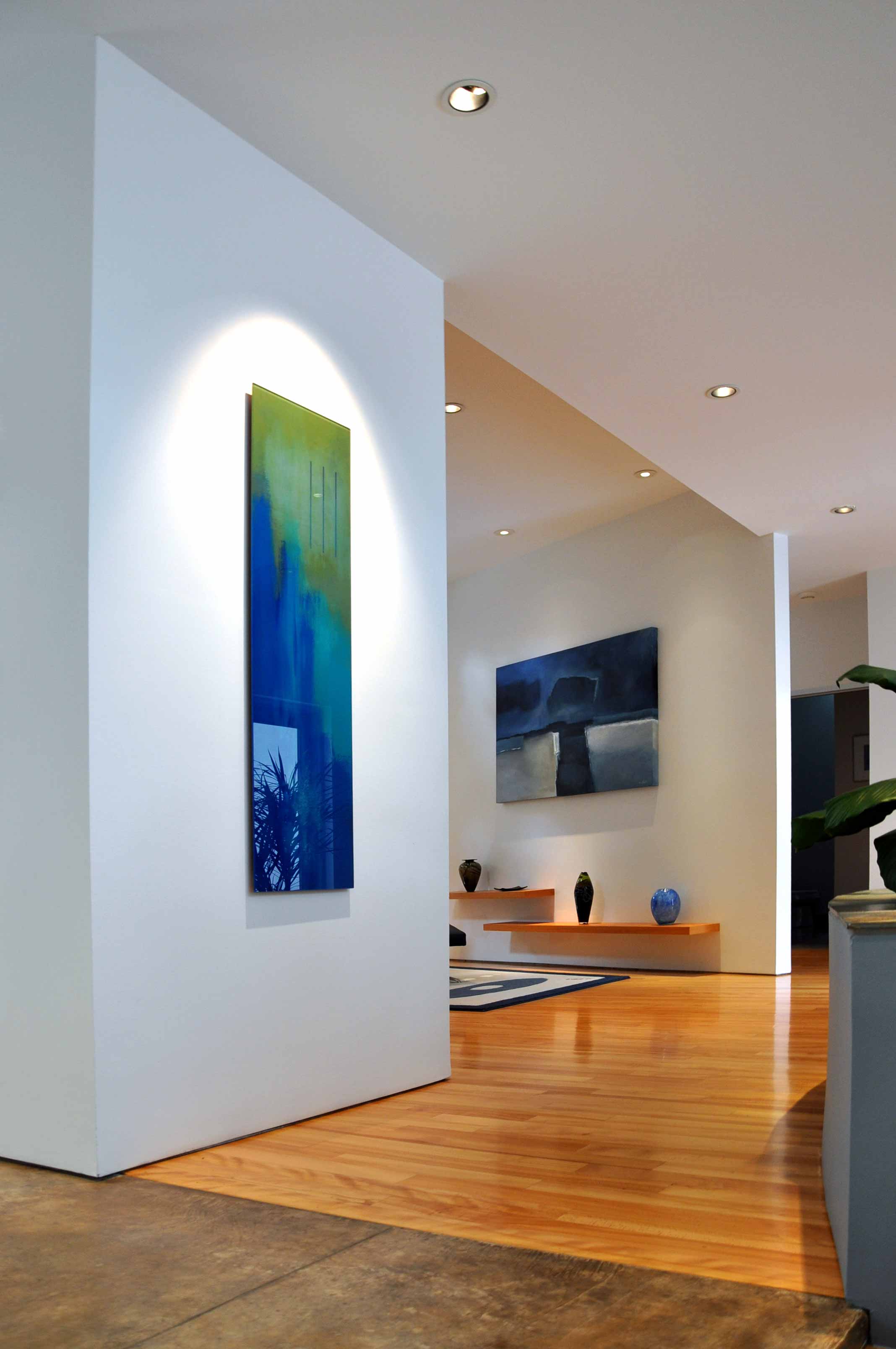 This home is designed to maximize the privacy afforded by the two-acre wooded lot whereby creating a welcoming, peaceful retreat and refuge from the busy-ness of life. Composed of an open floor plan and overlapping volumes, the spaces flow into one another enhancing the spacious feel of the residence. The basis of design is a metaphor of the "family circle". All functions of the main house are within the circumference of the circle and each bedroom is situated both inside and outside of the circle alluding to each family member's individuality and inclusiveness in the family.
Structurally, this house is designed almost completely of structural steel, open-web steel joists and concrete slabs for each floor. The structural system allowed for open volumes with no load-bearing interior walls. Utilizing the open-web bar joist system, we were able to run mechanical and electrical infrastructure with ease similar to a typical commercial building. The air-conditioning units were commercial roof-top units which eliminated the need for mechanical rooms.
The composition of materials includes painted exposed structural steel, smooth finished stucco, 1" insulated Vista-wall windows, slate, stained and sealed cedar, beech wood floors, limestone floors, stained concrete floors, clear anodized aluminum door frames, stained wood doors and granite countertops throughout the entire house. The interior millwork is all by Siematic except for the master closet which utilizes Pianca. Interior and exterior lighting for the main residence, pool and pool house is controlled via a Lutron lighting control system which is accessible from multiple interface devices throughout the house and poolhouse and also accessible remotely via mobile devices or computer. This system also interfaces with the mechanical systems for convenience.